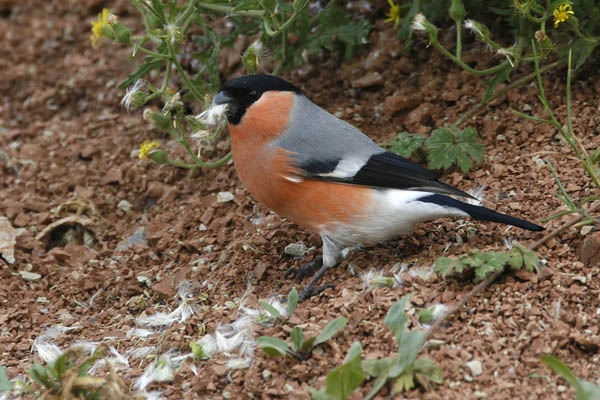 Eurasian Bullfinch ssp pyrrhula
Pyrrhula pyrrhula pyrrhula - Noordse Goudvink
Red list

-

Estimated winter maximum

25-100 (2013-2015)
Distribution and trends
Conservation status
Occurrence description
Assigned areas
Counting guidelines
External links (1)
Trend
Deze gegevens zijn vrij te gebruiken, mits de bron zoals die in de figuren staat aangegeven en www.sovon.nl worden genoemd.
Informatie en legenda
Rode Lijst: aanduiding van de positie op de Rode Lijst (uitgave 2017)
Ramsar 1%: de vigerende 1% norm voor watervogels, zoals vastgesteld door Wetlands International.
Broedpopulatie: de meest recente schatting van het aantal paren broedvogels, met jaar van opgave.
Geschat maximum winter: de meest recente schatting van het aantal overwinterende vogels (individuen), met periode waarop deze schatting is gebaseerd.
Geschat maximum doortrek: schatting van het aantal doortrekkende vogels (individuen), op basis van de meest recente trektelgegevens.
De hierbij getoonde aantallen betreft landelijke informatie.
Fotograaf: Harvey van Diek
Show in your own website?
Use following code in your HTML to show inside an iframe.
The width property in src (eg. ) should match the iframe width to make sure the content fits the iframe.


<iframe src="" width="" height="" style="border:none;" title="Sovon Vogelonderzoek Nederland" > </iframe >
Voorbeeld bekijken (in nieuw tabblad)