Artikel

Recent population status and trends of Corncrakes Crex crex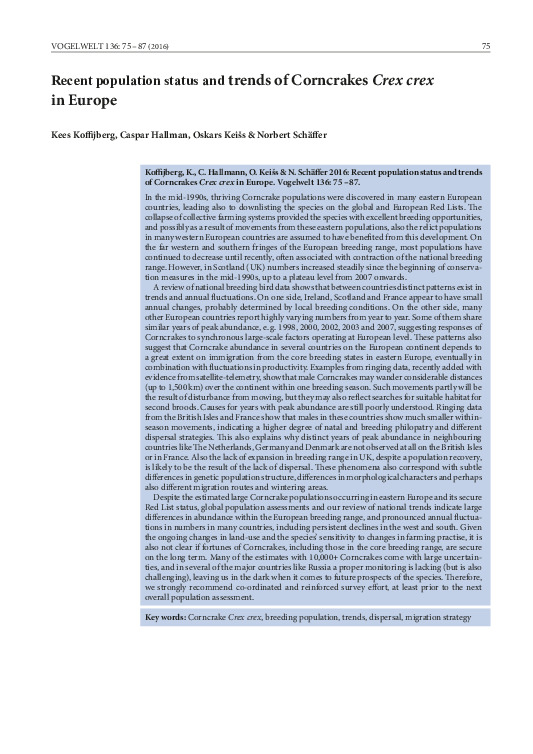 In the mid-1990s, thriving Corncrake populations were discovered in many eastern European countries, leading also to downlisting the species on the global and European Red Lists. The collapse of collective farming systems provided the species with excellent breeding opportunities, and possibly as a result of movements from these eastern populations, also the relict populations in many western European countries are assumed to have benefited from this development. On the far western and southern fringes of the European breeding range, most populations have continued to decrease until recently, often associated with contraction of the national breeding range. However, in Scotland (UK) numbers increased steadily since the beginning of conservation measures in the mid-1990s, up to a plateau level from 2007 onwards.
A review of national breeding bird data shows that between countries distinct patterns exist in trends and annual fluctuations.
Uitgever

Vogelwelt

Year

136